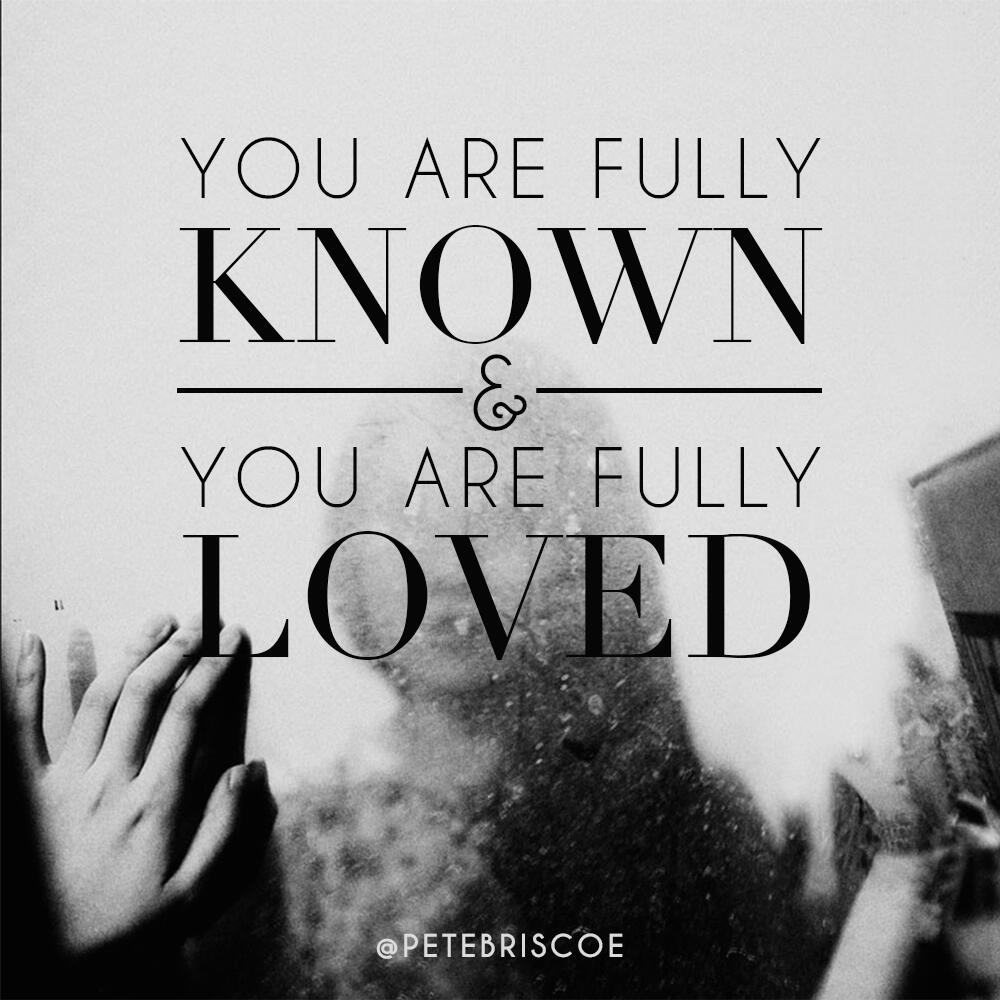 Have you ever shared something with someone that you were scared to death to admit, but then you felt amazingly relieved after you did?  Why is that?  I think it's because underneath all of the "masks" we wear – we really just all want to be known and loved.  We desire for people to know everything about us and still love us just as we are.  We also have each been hurt by people we thought would love us in that way and then didn't.
Being vulnerable is hard.  But it's what we're going to have to do in order to have real relationships with people.  We've got to stop the small talk and the "all is good" facade.  What would happen if we started being real with one another?  Truly shared our hearts, struggles, dreams, and hopes?  I believe we'd start being a community, a body of believers, the way the church looked in Acts.  We would depend on one another, share with one another, life a lifestyle of worship with one another…it would truly be a beautiful thing.
It seems that I'm not the only one God is teaching this to.  Two very close friends of mine have commented the following…
"…the Lord is shedding light on my own heart & my own insecurities & my own fears. My fears of being known. Cause let me tell you friend…when you are truly known by someone, they get to see the good AND the bad & sometimes it hurts deep. But there's another side of being truly known & that is the side that allows the Lord's grace to be magnified, His strength to show itself as greater & His name to be lifted up. The side that allows for deep grace & community to form with people that you may never have dreamt would ever have been formed. The side that allows for hurts but also allows for joys & lots of laughter…"
"All of that to say, I now feel completely exposed with you. That scares me to death, but ultimately I know it will bring healing too. To be known is to be loved, and to be loved is to be known. I don't want you to love who I want you to think I am. I want you to love who I really am…and that takes being known."
We desperately need honesty in our lives.  There are so many trivial things that become huge things because of the masks that we wear.  Our SAVIOR – the only holy and perfect One…He knows us intimately and nothing can compare to the depth of which He loves us…
"O LORD, you have searched me and you known me.  You know when I sit and when I rise; you perceive my thoughts from afar.  You discern my going out and my lying down; you are familiar with all my ways.  Before a word is on my tongue you know it completely, O LORD." Psalms 139:1-4
And those times when we take the risk? When we are vulnerable and let the walls fall down…only to be met with a broken relationship, hurt feelings, or being left alone?  That's when we can't forget the Truth that comes from the One who knows us the best.  We have to remember that there is nothing that can separate us from His love…from His presence.
"For I am convinced that neither death nor life, neither angels nor demons, neither the present nor the future, nor any powers, neither height nor depth, nor anything else in all Creation, will be able to separate us from the love of God that is in Christ Jesus our Lord." Romans 8:38-39